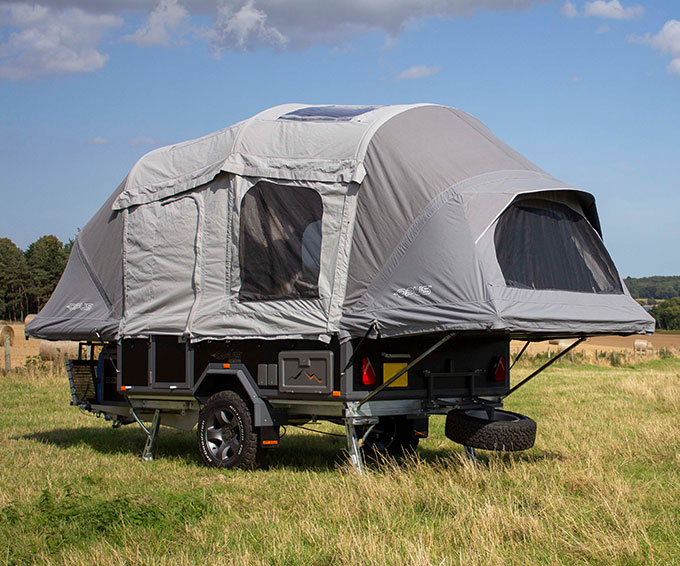 Adventure further…
The Off-Road OPUS is ready for tough terrain! Available in Midnight Black the purpose built off-road chassis and trailer gives you the freedom to roam, the freedom to discover and the freedom to chase your next adventure. The Off-Road OPUS is fitted with the AIR tent technology used in our on-road model, inflating the canvas in minutes with the press of a switch! An array of features have been added to the Off-Road including integrated spring suspension and all-terrain wheels and tyres. Combine this with the increased ground clearance, the Off-Road OPUS is capable of being pushed to the extreme!
Strong yet lightweight
The Off-Road OPUS is built with an aluminium external frame, offering huge weight saving benefits whilst retaining rigidity and strength. The inset panels have their own benefits too – constructed from polycarbonate and fully insulated, you'll remain warm even on the chilliest of nights!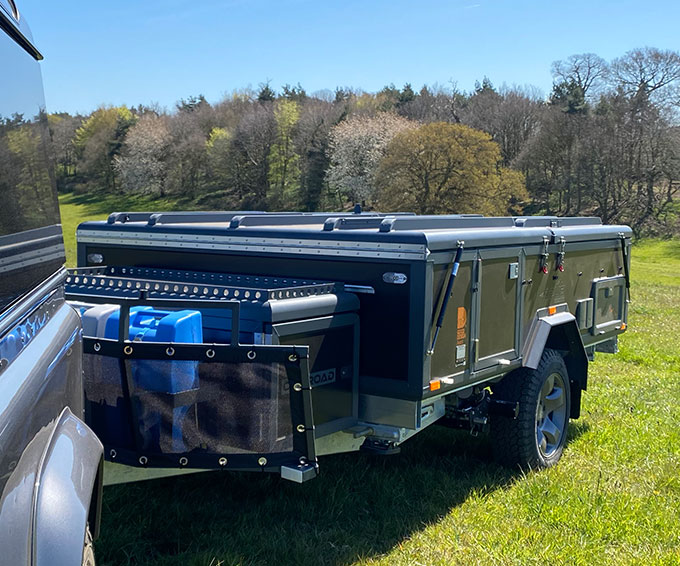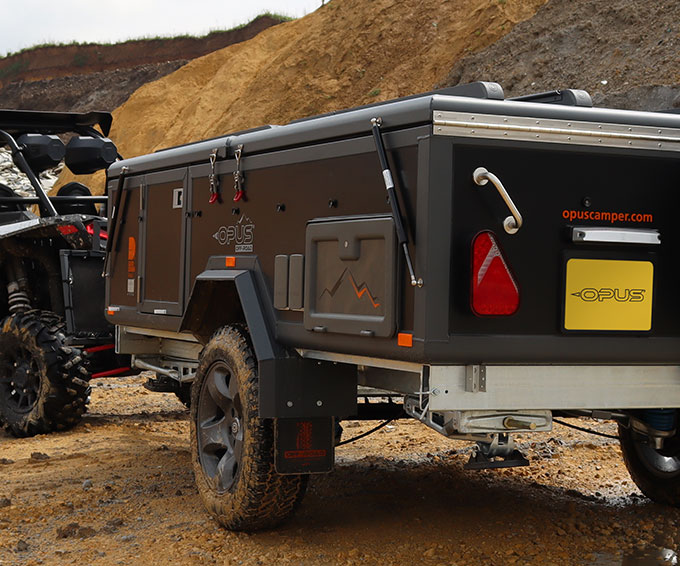 Built to tackle the most challenging terrain
All-Terrain wheels and tyres come as standard offering superior grip and stability, and coupled with an independent spring suspension for dampening any bumps you may encounter, the Off-Road OPUS provides an unrivalled drive wherever it's taken. And if terrain is loose, a wide mesh-covered stone guard protects from any stones and debris that may be flicked up by the tow vehicle.
Creature comforts in the wildest of places
Travelling into the wilderness? You really can take the kitchen sink with you! Soft double beds, plush leatherette seating, fully-functional kitchenette and a whole-host of optional extras to choose from – the Off-Road OPUS offers incredible comfort wherever you decide to pitch up.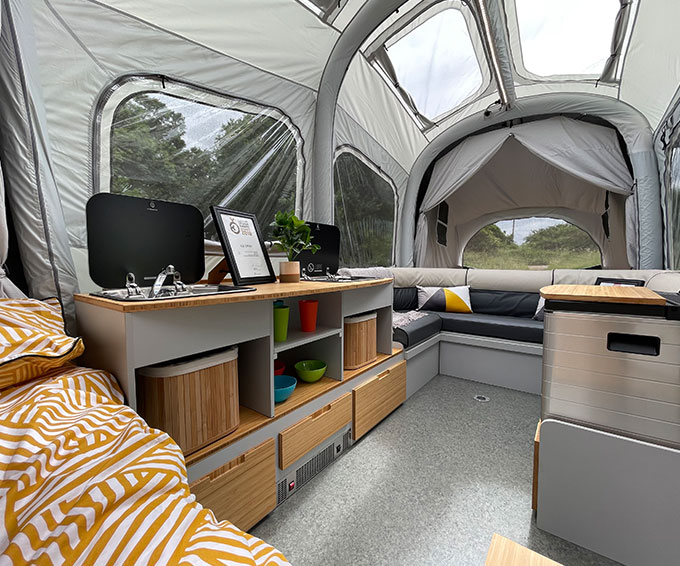 Outdoor cooking has never been easier!
With the optional Integrated External 3 Burner Hob, you'll be cooking up a feast in no time at all. The burner neatly slides out of the rear external storage access point and includes a drawer for storing your cooking utensils. If you have the awning attached, the hob can be mounted on screw in legs for safe use.
Where will you go?
With limitless ability to adventure in luxury, the only question left is where to go! Start your off-road adventure today!
---

Find out more about the Off-Road Air Opus.
Download the brochure and start your adventure today…
[contact-form-7 id="8363″ title="Off-Road Information pack download"]