OPUS is a stylish and innovative folding camper. It is compact and easy to tow, while also being spacious and superbly equipped. It is rugged and versatile, while also being comfortable and fun. We think you'll love it.
Inflates in less than 2 minutes
The AIR OPUS® uses air pole technology to inflate the camper at the touch of a button. Just turn on the pump, sit back and watch your home away from home unfold.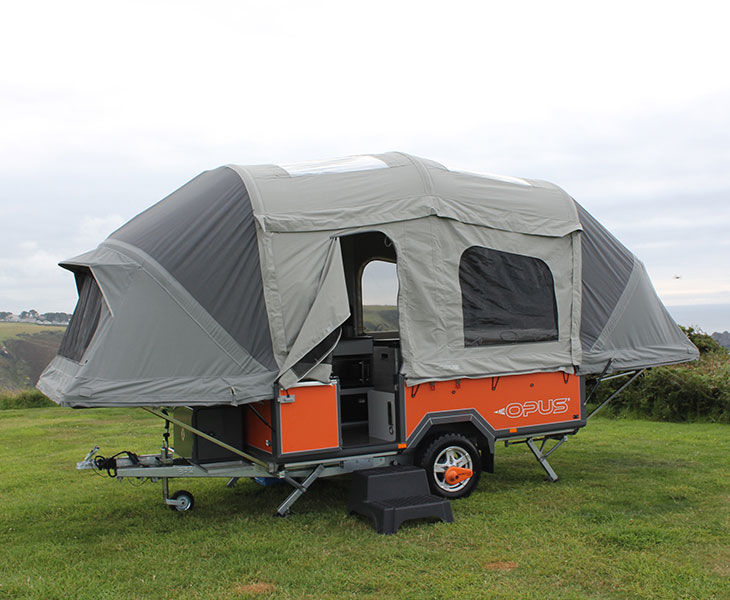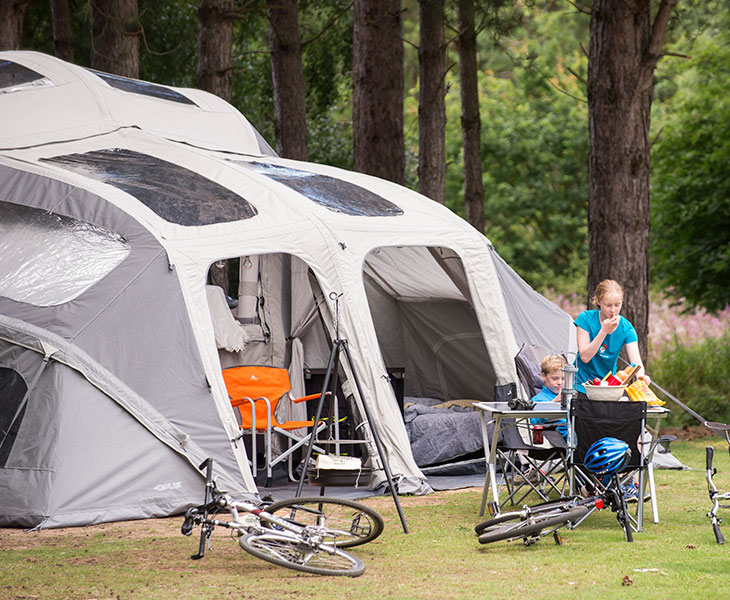 Accommodate up to ten people
The standard OPUS has two fixed double beds, and an additional double bed that can be created in the seating area. The optional full awning system includes two extra bedroom pods and provides a large additional living area.
Powerful heating
The electric heating system keeps things toasty even when the temperature outside drops, which means you can head out for adventures any time of the year.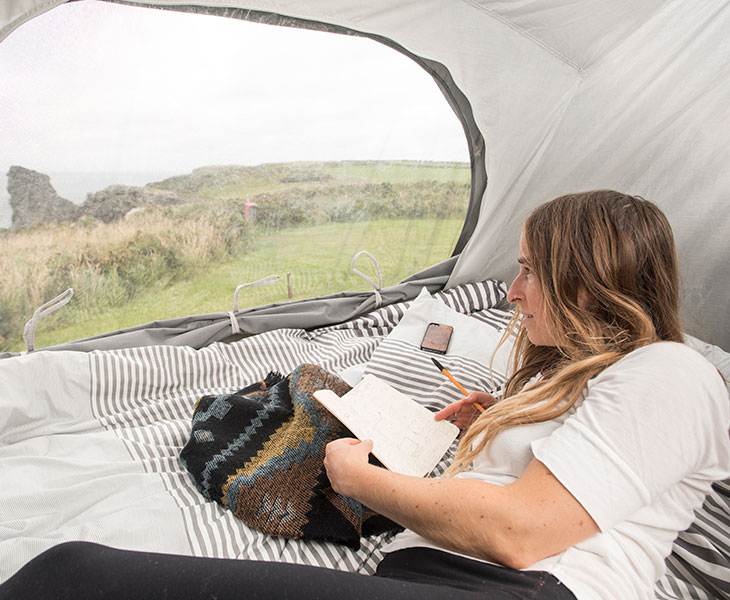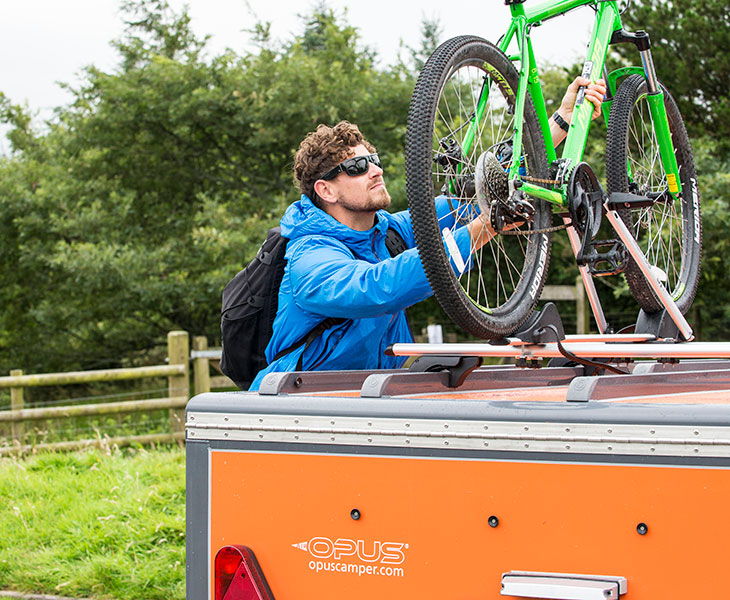 Versatile load carrying platform
Two reinforced lids and a universal racking system make OPUS the perfect load-carrying platform for bikes, boats, kayaks and more.
Light and spacious
With large windows, sky lights, LED lighting and an internal height of nearly 2.5 metres, the OPUS feels light, spacious and airy.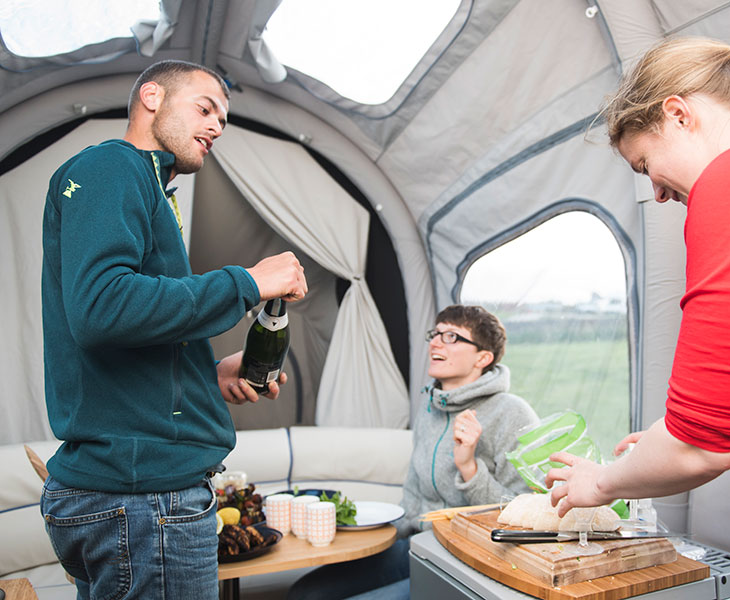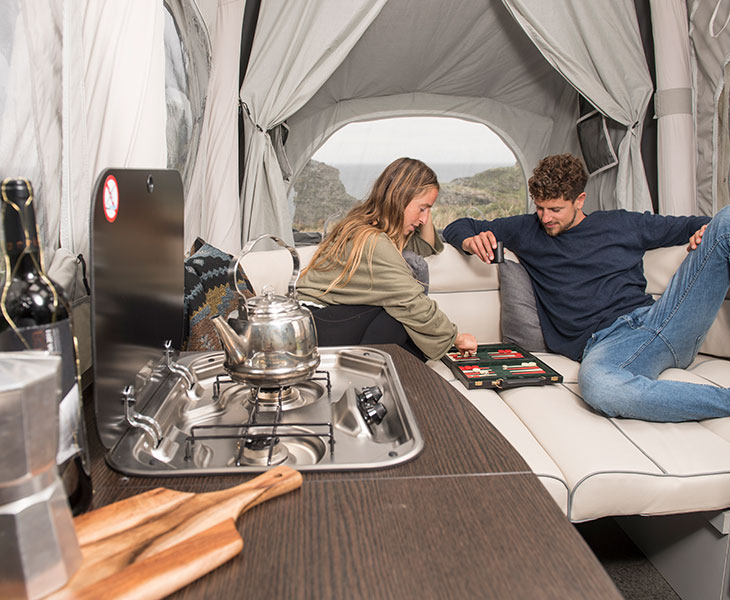 Equipped and comfortable…
We don't think you should have to choose between versatility and comfort. That's why we offer soft beds, plush seating, plug sockets and a fully-equipped kitchenette with sink, running water, gas hob and refrigerator.
---

Find out more about the Air Opus.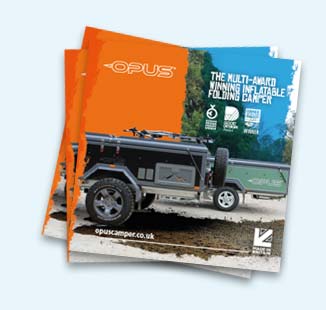 Download an information pack now…
[contact-form-7 id="941″ title="Information pack download"]